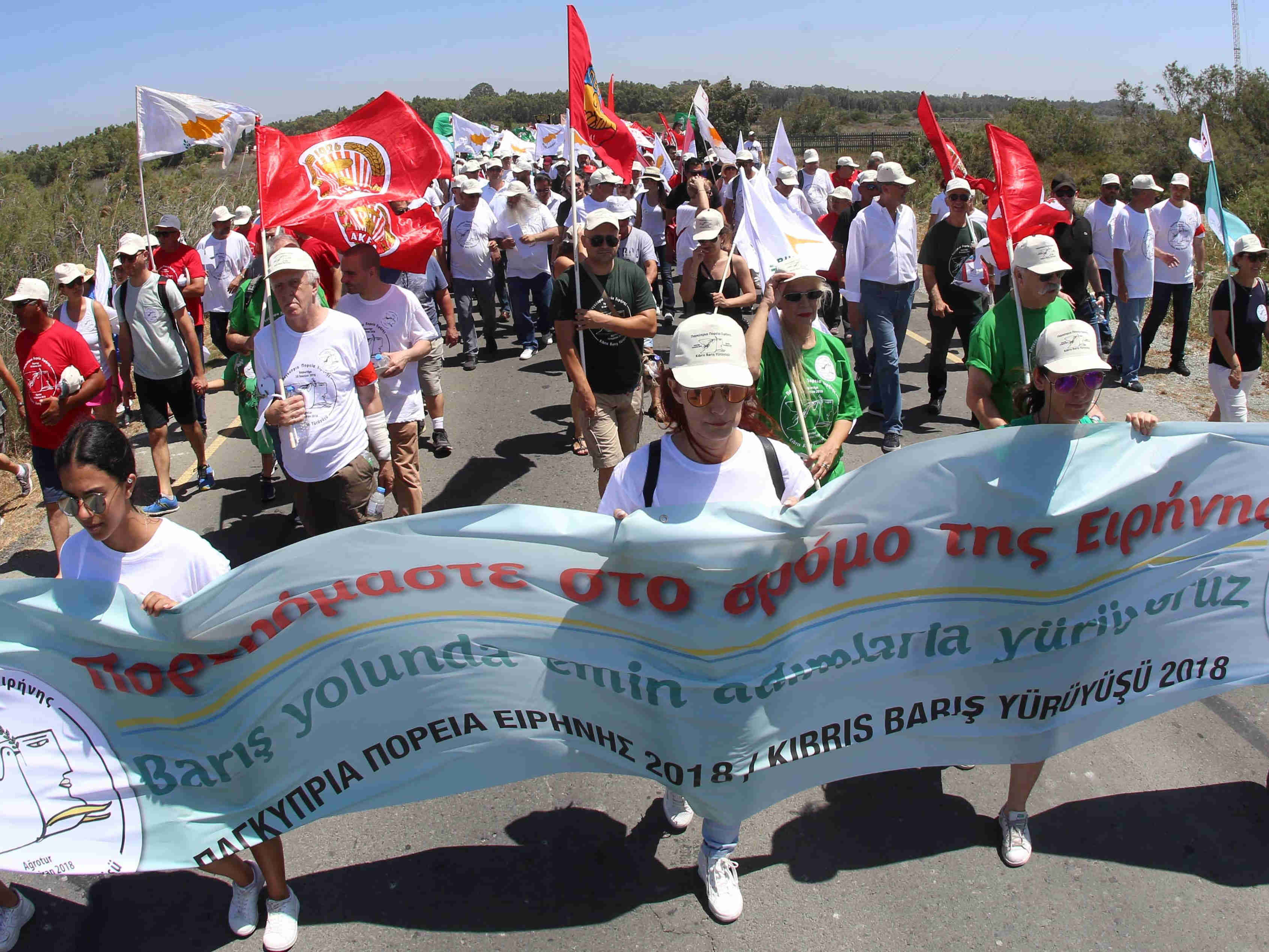 On June 10, a Pancyprian Peace March was organized by the Cyprus Peace Council. Thousands of people marched 4.5 kilometers before arriving at the gates of the Akrotiri British Base in Limassol, where they symbolically scattered life jackets and an inflatable boat. In the speeches delivered during the demonstration, the use of Cyprus as a launching pad against neighboring peoples was denounced and demands were expressed for the withdrawal of all foreign troops -especially the army of Turkey occupying almost 40% of Cyprus's territory-, the abolition of the British bases and the dissolution of NATO.
In his speech, the General Secretary of the Central Committee of the Progressive Party of Working People (AKEL) Andros Kyprianou gave examples of war from Palestine, Syria, Yemen and the ongoing refugee crisis. Kyprianou reminded that they had called on the government to give a clear reply with regards the use of the British bases in Cyprus during the strikes on Damascus but that the Anastasiades-DISY government "sank into a guilty silence" while Syria was drowning in blood. Kyprianou pointed out the crucial responsibility that the Anastasiades government possesses whereas Cyprus serves as an aggressive launching pad for waging attacks against neighboring peoples. Continuing his criticism towards the government, Kyprianou expressed that they are fabricating spectacles, even accusing the AKEL of adopting the Turkish position for partition, instead of focusing on how Cyprus peace talks should resume. Kyprianou ended his speech by expressing his conviction on the vision of peace.
See the
link
for further details concerning the Pancyprian Peace March.
Source: