In response to the US assassination of General Suleimani and nine others last week in Baghdad, the Iraqi parliament approved a resolution calling for the immediate withdrawal of US soldiers and all foreign troops stationed in the country and further to initiate the withdrawal of all foreign troops in the country that are part of the US-led alliance to fight the ISIS terrorist militia.
In a statement, the EU foreign policy chief Josep Borrell urged an end to the current cycle of violence in Iraq before it spirals out of control. For the Left, Iraq has clearly been out-of-control for a long time and the EU's failure to restrain the US in the region is a major part of that.
The US must respect the will of the Iraqi parliament. After claiming to have restored democracy in Iraq, the US must now respect its democratic will, rather than resorting to threats of sanctions.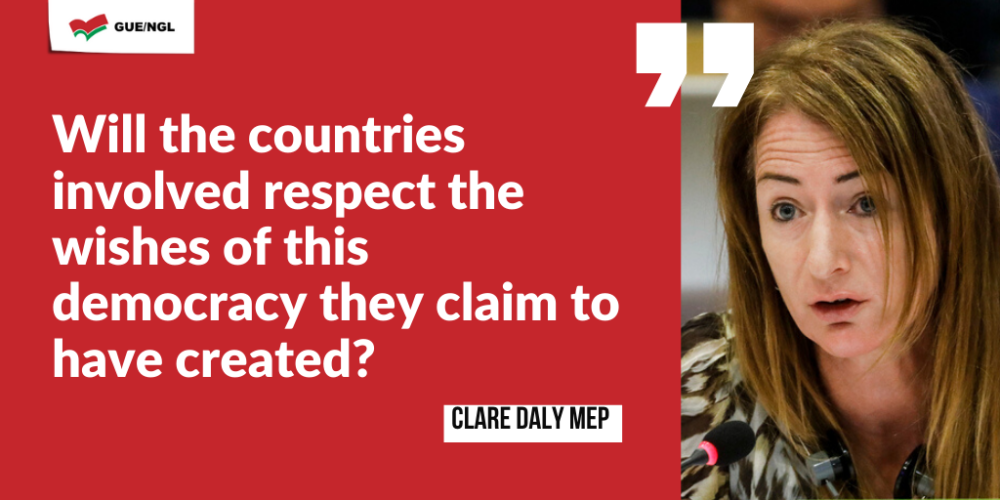 We must not forget that prior to this assault, ordinary Iraqis were in the streets protesting the dire economic situation in the country, the lack of security and dignity. Hundreds were killed during the protests at the hands of the corrupt government, whose forces have received training from the EU.
The refusal to withdraw from Iraq would turn the coalition's presence into a military occupation and constitute a massive violation of international law. The European Union Advisory Mission in Iraq should end and the EU must initiate an inclusive and sustainable social and economic assistance programme.
Source:
GUE-NGL – European United Left / Nordic Green Left